Wraiths are an enemy class . Wraiths featured in the event monster bash. They are tormented souls that were brought back from the dead and all they want to do is rip you apart.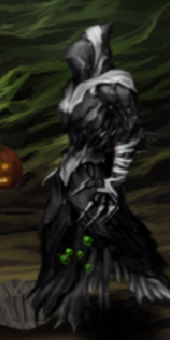 Wraith
Melee: Yes
Magic: no
Ranged: no
Damage type: Physical, Melee
Stats:-
Hp mod=?
Stam=willpower*3
Base Speed=60
Skills: Terrorize -25% phys resist -50% damage 

Rip to pieces 2 hits slash attack does bleed also.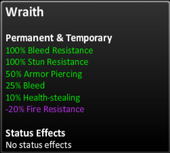 Ad blocker interference detected!
Wikia is a free-to-use site that makes money from advertising. We have a modified experience for viewers using ad blockers

Wikia is not accessible if you've made further modifications. Remove the custom ad blocker rule(s) and the page will load as expected.