There are different type of chests. Each drop loot based on rarity. Drops are the highest loot type they drop. Lowest isn't fully known yet. Plunders can increase drop rarity. See for locked chests.
Lowest to highest of the chest grades:
Level 0* 
This chest is gained from losing in grudge matches.
Losing all 5 arena fights.
Drops common to uncommon items. 

Old look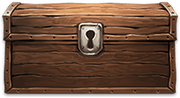 Level 1
This may look almost identical to a level 0. It's lighter in shade than level 0. With better quality of wood and metal.
Obtained by Grudge wins, 4 loses with 1 win from arena. 
It drops from uncommon to rare type items. 
Old look
New look(looks identical)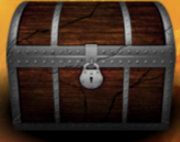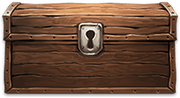 Level 2

Obtained by Single match wins. 3 loses and 2 wins in arena. 
Drops rare to grand often. Small chance supreme and very rarely flawless.
Old look- Is Lighter in shade than level 1. It has no cracks. Has golden lock.
New look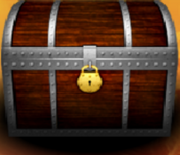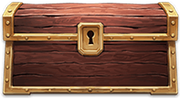 Level 3
Obtained by basic expeditions?  2 losses 3 wins in arena.
Drops grand to supreme, 5% chance of flawless
Old look- It's different from a level 2 because it has a golden frame except 2 stripes.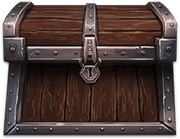 Level 4
Obtained by 1 loss 4 wins  in arena.
Elite Expeditions.
Special Event bosses and story missions.
Drops supreme to epic at least 1.With the rest under supreme.
Old look- This has a fully golden frame. Some gems embedded on top. 
New look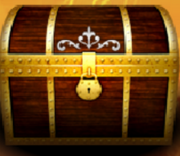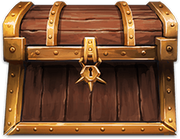 Level 5 (Legendary Chest)
Obtained by 5 wins 0 losses in arena.
Loses in brawls(reduced chance for dust 20%)
Win in brawls. (increased change for dust 25%) plus plunder
Torch codes.
Legendary expeditions. Drops supreme to Unreal
Old look- Has fully golden frame, It is red with Gold frame and embedded gold gems.
New look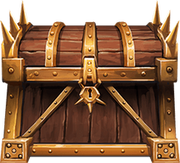 There is a difference to chest when opened. If a Legendary+ is gained there is blood on the chest.
No Legendary (at least 1 supreme to epic)                                                   With a legendary or unreal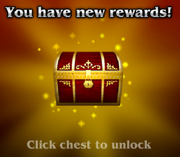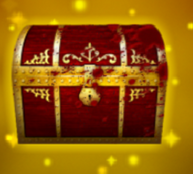 Special edition chests
Edit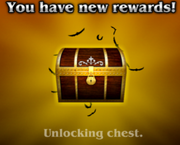 This can be any level of chest. This is different with the bats flying around plus brighter background light. Is only shown when a
Cosmetic
drops.
Drops: level grade of chest items any chest. Rare limited Halloween Cosmetics.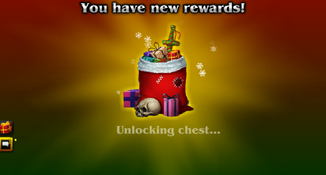 Only drops during Frost's horrible havoc event and only when you receive a cosmetic .

Revolution   
During the Revolution event chests with event cosmetics loot will have fireworks.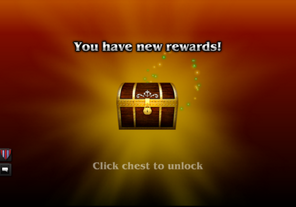 Rising sun event
Drops during the rising sun event.